Has Priscilla gone
prodigal
again? hmmm. Well, we aren't sure.
Do you remember this character?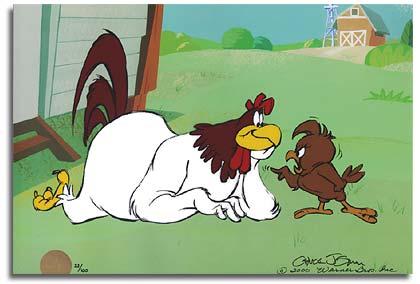 Well the character on the right.
This guy:
The big chicken hawk, Henry Hawk.
We think he grew up over the last couple of decades, you know since we watched and enjoyed his antics on Saturday mornings, and came to our house for a chicken dinner.
The other night while we swam we admired that there was a hawk on the top of one of the power poles, something we hadn't seen in quite a while. But then later that night when it was time to put the chickens up...
...there were only five chickens.
L saw Henry Hawk again on Saturday and we've been counting beaks every time we walk outside. So far so good.